"Road 4 the Eurobike!"
1. Raleigh Eurobike 2014 – We revisit Raleigh Eurobike to see what is new and exciting in this eclectic gathering of Euro and Café racers.
2. Michelin Pilot Road 4 Test! – We attended the Michelin Pilot Road 4 press intro. Learn more about the tire and tire technology in general. We talk to some of the Nations best journalist about their impressions.
3. Ducati launches the new Monster 1200 at local dealerships… we check it out!
4. AMA/ Australian Champ Chad Reed Skype's in to chat about all kinds of good stuff, including his physical recovery and plans for the outdoor season.


Questions or Thoughts about the Show?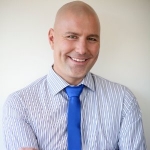 Get in touch!