"The Launch, the Unveil, and the Museum"
1. The FZ-07 unveiling. Yamaha just announced the all new FZ-07 in Austin, TX during the X Games, and we were there!
2. Riding the EBR 1190RX! We get a chance to throw a leg over the $18,999 EBR at Indianapolis Motor Speedway. Check it out!
3. AMA Motorcycle Hall of Fame Museum Part 2 – We continue our tour through this Ohio treasure.
4. AMAtv – AMA Vintage Days & the E15 fuel debate.
5. We speak with AMA Pro Flat Track star Jared Mees. He get's us up to speed on the happenings in the Flat Track world.


Questions or Thoughts about the Show?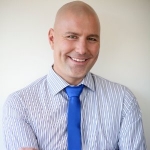 Get in touch!