"Ride & Ride, but Pedal!"
1. Shimano Moto Ride – Pedal with some of motorcycling's best racers, past and present!
2. Kristi's IMS Adventures Part 4. This time Kristi gets on a Harley-Davidson and shifts her way to some fun. Also, ZERO Motorcycles. Join Kristi for her final installment.
3. Riding the Honda CB500X Adventure Bike!
4. "Why We Ride" in Daytona. A look at the film makers back in Daytona Beach, and they are busy.


Questions or Thoughts about the Show?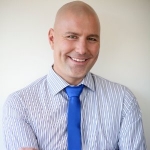 Get in touch!