"ATVs, Bicycles, and Bike Week!"
1. We ride the Suzuki KingQuad 400 ASi, ATV!
2. News: AMA Go Ride Month, Superbike Shootout and Johnny Lewis about Mayhem at Myrtle Beach!
3. Kristi's IMS Adventures Part 3 – Join Kristi Emmons as she moves around the Progressive International Motorcycle Show in Chicago!
4. KTM In Daytona – KTM loves to race! No place better than Daytona Beach Florida to showcase your racing prowess. We take a closer look at the end of Bike Week, at Daytona International Speedway for HMC/KTM Roadracing.


Questions or Thoughts about the Show?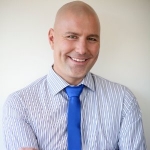 Get in touch!