"IMS Adventure 2 & Kawasaki Ninja ZX-6R Ride"
1. We ride the 2014 Kawasaki ZX-6R, now a 636cc beast!
2. Kristi's IMS Adventures Part 2. Check out Kristi as she learns how to get fit for a helmet.
3. News! Greg talks new bikes from Harley-Davidson, Yamaha and E10/E15 fuel debate and an AMA win.
4. Part 1 of our Interview with Moto2 star Josh Herrin. Josh wrapped up his very first weekend in the MotoGP Moto2 World Championship in Qatar. He tells us all about it.
5. Josh Herrin answers questions from Viewers! He is refreshingly honest and funny! You do not want to miss this insight into the current AirAsia Caterham Moto2 racers mind.


Questions or Thoughts about the Show?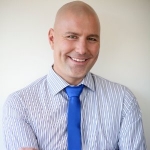 Get in touch!