"Best of Season One #4" – As we wrap up the first season of Greg's Garage, we take a look at some of the 'best of' stuff. With over 130 show segments in 2013, it was not easy to decide, but we start you out with a trip to Rome, GA, where Greg attempts to build a Suzuki ATV. We have an interview with 2012 AMA Grand National Flat Track Champion Jared Mees. We ride the Kawasaki Brute Force 750i ATV with guest tester Jeff White. The Harley Davidson Museum in Milwaukee, WI is a spectacular travel destination, and we show you why. We talk "Tire" lingo in motorcycle slang, and more!


Questions or Thoughts about the Show?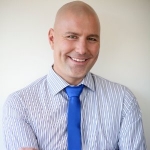 Get in touch!
Show 24 – Part 1
Suzuki Manufacturing of America Corporation (SMAC) Building an ATV!
Show 24 – Part 2
Jared Mees Interview
Show 24 – Part 3
Show 24 – Part 4
Show 24 – Part 5
Motorcycle Slang: Tires