New! "Show 27 – Segment 2″


Greg's Garage - Episode #27 - Segment 2 - The News!

04:26

Episode #27 - Segment 2: The News! Greg talks gets us up to speed on the 2015 Ski-Doo line-up. Also, Yamaha is demoing some 2015 sleds, this weekend in New Hampshire. Ducati unveils its new Diavel, Greg has the video, and it ..

Episode #27 - Segment 1 - Riding the 2014 Indian Vintage

06:18

Episode #27 - Segment 1: We ride the all-new, 2014 Indian Chief Vintage. Powered by a unique, to Indian, power plant, the Thunder Stroke™ 111, this new bagger has plenty to offer, and at a reasonable price. ..
Questions or Thoughts about the Show?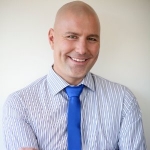 Get in touch!
Newcomers: Here's what we're all about at Greg's Garage

Greg's Garage is a general powersports lifestyle show, showcasing motorcycles, ATVs, UTVs, watercraft, and snowmobiles. We test, play with, and educate you about them. We chat with you, cover events, and connect you to the sports' best athletes. If you have an interest in the powersports industry, you've come to the right place. Whether you're a new or experienced rider, show host Greg White has something for everyone who enjoys sport with an engine!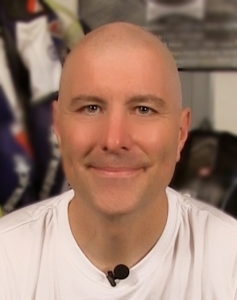 Greg White has been doing powersports television, both in front of and behind the camera, for 15 years. He has hosted shows such as 2 Wheel Tuesday, 1000cc Raw Thrill, and Copart Sold in Seconds. He has guest-hosted on shows Bike Week and Motorcyclist. He is a rider, sports commentator for MotoGP and World Superbike Championship, and overall powersports enthusiast. Greg works with the Texas Roadhouse Cycling Team as the PR/Media Relations Director. He also enjoys snowmobiles, watercrafts, sailing, ATVs, and more.
Posts from Greg's Blog

Ducati 1199 Superleggera

The new machine combines a precious cocktail of materials such as titanium, magnesium and carbon fibre to set the highest power-to-weight ratio of any production motorcycle. Producing more than 200hp and weighing-in at just 155kg* (341.7lb*) [*Dry weight], Ducati showcase their innovative engineering and stylish approach to [...]